An Industry Leading Solution for Unifying Disparate Security Systems
This powerful software provides a simple common user interface for various security and information subsystems operations. The operation of the CCTV, DVR, alarm, access control, intercom and lighting, whether they be a single manufacturer of each system component or multiple manufactures, can all be coordinated to provide a seamless, simple, consistent, and easy-to-use control point for operators.
Aegis has virtually unlimited integration capabilities and can be used in any monitoring or security environment where security officers are at a computer monitoring station. Training time is minimal. A new hire can learn to fully operate Aegis in a couple hours or less.
Aegis is easy to deploy and provides a way to add new capabilities to existing security systems offering cost savings that are realized by integrating legacy systems with newer systems of different brands without replacing already installed hardware. Installation time can be reduced by eliminating the need to hardwire equipment together.
Some companies use it as the front end of a single system. Others, because of its full functionality, use it to monitor and manage situations at multiple facilities with numerous combinations of manufacturer's equipment. Using the single interface, Aegis event automation capabilities and its ease-of-use, security personnel better monitor, control and respond to security and surveillance issues.
The end-user gets what they need now and a clear, unencumbered migration path for future security needs.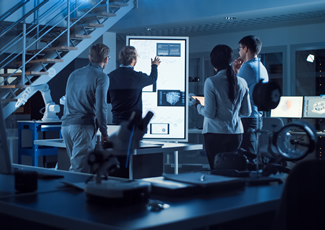 Aegis runtime is easy to learn and leads to better monitoring, management, and response within the security environment.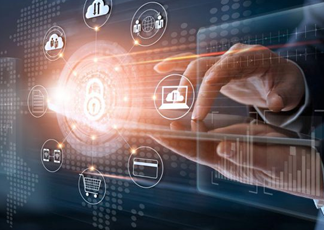 Aegis currently integrates with over 30 device manufacturers, with the capability to integrate more devices.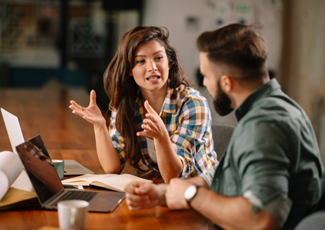 Management Console allows for incredible customization and implementation of Aegis's full feature set.

This browser based tool provides an at a glance snap shot of security events within your facility as well as a health check of the Aegis System.

Aegis chase scene displays the nine nearest cameras to an incident and allows the operator to follow a target by simply clicking on the direction of movement.

KapLogic continues its tradition of top level technical support with the addition of both online ticketing and remote assistance.

Aegis user management can be integrated with Microsoft Windows Active Directory.

KapLogic Integrated Keyboard
The KapLogic Integrated Keyboard combines a standard keyboard with video control features in an industrialized case resistant to water and dust.

Aegis can now monitor your twitter feed and display hashtag trends.

Aegis Digital Vision provides powerful video management in addition to those features found on the current VMS systems. It is built into Aegis and allows these features to cross multiple video brands and systems.

Users can now utilize the Aegis whiteboard feature for interaction with their Google Maps.

Aegis Escalation provides piece of mind for alarm monitoring.

Built-in Tools to Customize
With the Aegis Management Console, you are in control of the look and feel of the Aegis interface based on the requirements of the installation.